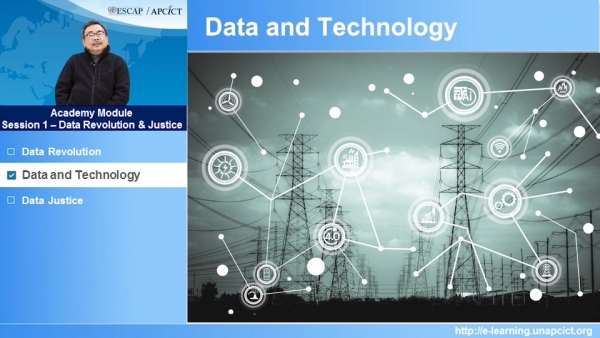 Location
Incheon, Republic of Korea
APCICT has launched a new online course on "Realizing Data-Driven Governance" available at the Centre's distance learning platform, APCICT Virtual Academy (http://e-learning.unapcict.org/). The course is designed for government officials in developing countries to help them understand data-driven governance - the intensive and extensive use of data in how societies organize to define and achieve their common future - and assist them in using data-driven governance in their jurisdictions.
The course is based on the Academy module on "Realizing Data-Driven Governance" under the Academy of ICT Essentials for Government Leaders Programme, a flagship initiative of APCICT to equip government officials and policymakers with the essential knowledge and skills to leverage ICT in national development strategies and programmes. Launched in 2008, the Academy's comprehensive ICTD are utilized in 35 countries in Asia Pacific in partnership with ICT ministries, civil service institutions and training providers.
Academy Module on Realizing Data-Driven Governance
| | | |
| --- | --- | --- |
| |       | The module invites learners to explore the Data-driven Governance through a discussion of Data -driven Decisions, Evidence-based Policy, Results-based Management, and Monitoring Sustainable Development Goals. |
Visit our e-learning platform (http://e-learning.unapcict.org/) to learn more about our online trainings.
To learn more about APCICT's Academy training programme, please go to http://unapcict.org/academy. For any inquiries, please contact kongb@un.org.