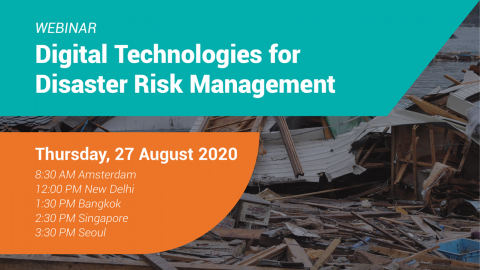 Published: Aug 07, 2020 11:30 AM
APCICT is organizing a webinar on "Digital Technologies for Disaster Risk Management" (Virtual Launch of APCICT Academy Module on ICT for Disaster Risk Management) on Thursday, 27 August 2020, 1:30 PM (Bangkok time), 3:30 PM (Korea time).
The virtual launch of the APCICT Academy module on "ICT for Disaster Risk Management" will introduce the newly developed contents by Dr. Cees Van Western and Dr. Manzul Kumar Hazarika. It will also provide an overview of how ICTs can be used for disaster risk management.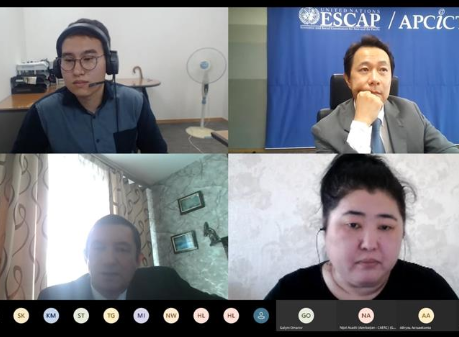 Published: Aug 06, 2020 12:00 PM
A demonstration session of APCICT's e-learning course on "Realizing Data-Driven Governance (Russian language)" was conducted on 5 August 2020 to introduce the latest addition of e-learning course as well as to identify training needs of the North and Central Asian region. 
Realizing Data-Driven Governance course was designed to help government officials understand data-driven governance and enhance the use of data for evidence based decision-making policy.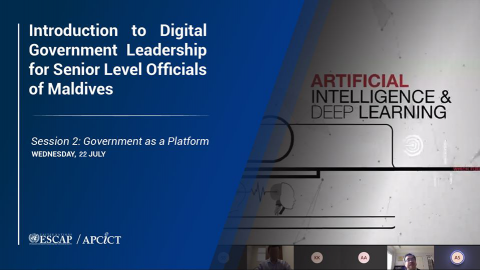 Published: Jul 17, 2020 12:00 PM
APCICT is conducting a virtual seminar on "Digital Government Leadership" for senior level officials of the Republic of Maldives, from 20 July to 10 August 2020. The event is being organized in cooperation with the Ministry of Communication, Science and Technology.