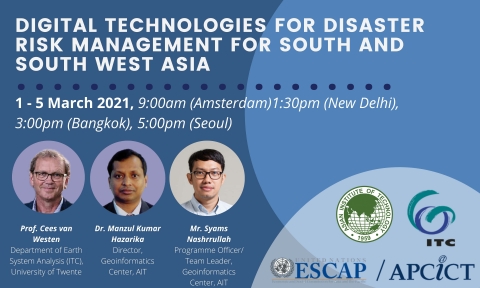 Published: Feb 20, 2021 3:00 PM
In an effort to strengthen the knowledge and capacities of government officials at the national and local levels in South and South West Asian countries in using Information and Communication Technology for Disaster Risk Reduction, APCICT is holding a Virtual Training on Digital Technologies for Disaster Risk Management, from 1 to 5 March 2021.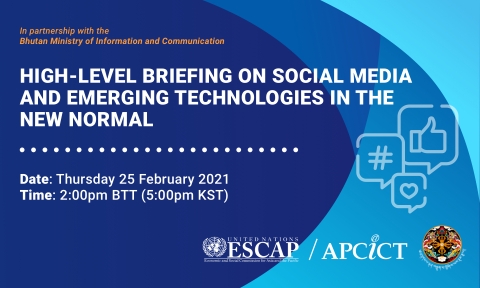 Published: Feb 19, 2021 11:00 AM
Social media has emerged in recent years as a powerful and widespread communication platform, and is now being used in a wide range of areas such as public administration, rural development, environmental protection, education, public health, combating corruption, and disaster communication and management, among others. The COVID-19 pandemic has highlighted the critical role of technologies in moving forward to the new normal, as countries and organizations are leveraging emerging technologies to redefine work and Build Back Better.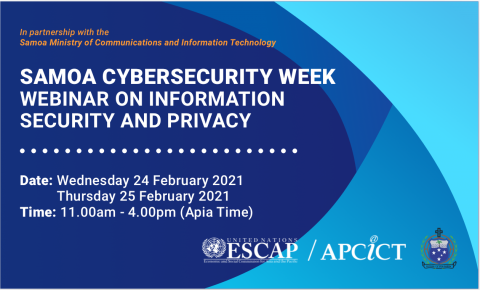 Published: Feb 18, 2021 1:30 PM
In celebration of the Samoa Cybersecurity Week, APCICT/ESCAP conducted a webinar on "Information Security and Privacy", in collaboration with the Ministry of Communications and Information Technology, Government of Samoa. The virtual training was held on 24 and 25 February 2021.