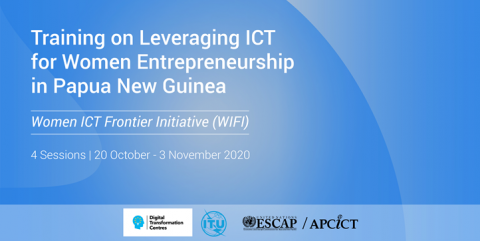 Published: Oct 06, 2020 9:30 AM
In an effort to strengthen the capacities of women entrepreneurs and trainers in Papua New Guinea, APCICT is co-organizing a training on "Women ICT Frontier Initiative" (WIFI), in collaboration with the Digital Transformation Center (DTC-PNG) and ITU Regional Office for Asia and the Pacific, from 20 October to 3 November 2020.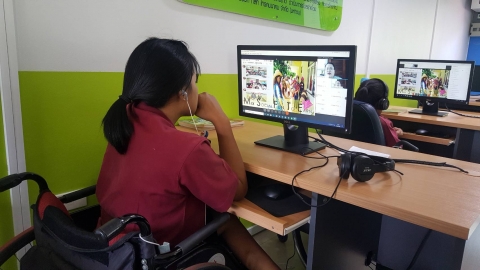 Published: Aug 19, 2020 10:00 AM
As part of the 2020 Girls in ICT Day celebration in Thailand, APCICT conducted a training based on its Women ICT Frontier Initiative (WIFI) programme under the Smart Farming Track to enhance digital skills of young women and girls in agriculture.  The virtual training aims to increase knowledge on the opportunities that digital technologies offer in catalyzing women's entrepreneurship as well as to introduce emerging ICT tools and applications.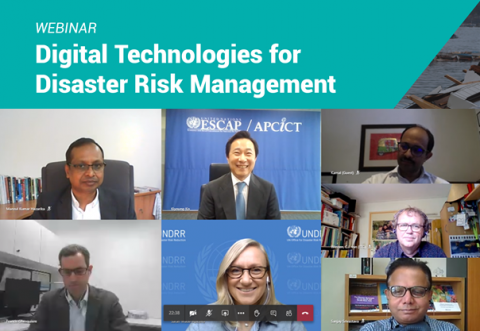 Published: Aug 07, 2020 11:30 AM
APCICT organized a webinar on "Digital Technologies for Disaster Risk Management" (Virtual Launch of APCICT Academy Module on ICT for Disaster Risk Management) on Thursday, 27 August 2020, 1:30 PM (Bangkok time), 3:30 PM (Korea time).
The virtual launch of the APCICT Academy module on "ICT for Disaster Risk Management" introduced the newly developed contents by Dr. Cees Van Westen and Dr. Manzul Kumar Hazarika. It also provided an overview of how ICTs can be used for disaster risk management.