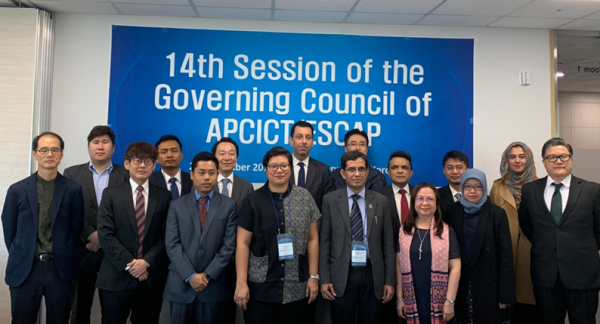 Location
Incheon, Republic of Korea
The 14th Session of the APCICT Governing Council was held on 28 November 2019 in Incheon, Republic of Korea.
The Governing Council reviewed the administration, financial status and progress of implementation of the Centre's programmes. It also provided strategic advice on the Centre's future work plan and activities in support of the 2030 Agenda for sustainable development.
In addition to the Republic of Korea, the 14th Session brought together nine member countries elected at the 74th ESCAP Commission Session:  Bangladesh, Cambodia, India, Indonesia, Philippines, Russian Federation, Sri Lanka, and Thailand.