Published: Nov 13, 2020 6:00 PM
In an effort to help ASEAN Member States enhance their data privacy regimes, APCICT is co-organizing a virtual training on "Data Privacy Laws in ASEAN", in collaboration with the National Privacy Commission (NPC) of the Republic of the Philippines, from 30 November to 3 December 2020.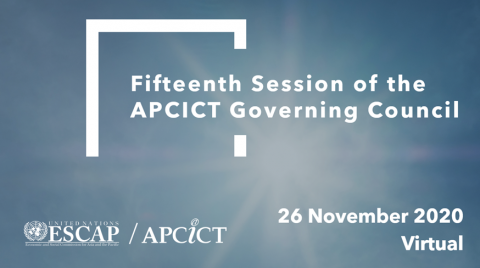 Published: Nov 12, 2020 6:00 PM
The Fifteenth Session of the APCICT Governing Council was held virtually on 26 November 2020.
The Governing Council reviewed the administration, financial status and progress of implementation of the Centre's programmes. The outcome and recommendations of an independent evaluation conducted on APCICT in 2020 were presented and discussed during the session. The Council also provided advice on the strategic direction and future workplan of the Centre.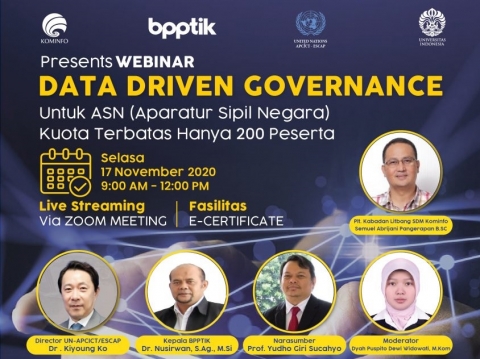 Published: Nov 10, 2020 4:30 AM
The Ministry of Communications and Informatics (MCI) of Indonesia, in collaboration with the University of Indonesia and with support from APCICT, organized a National Training on "Data-Driven Governance", on 17 November 2020.  
The virtual seminar was based on the Bahasa Indonesia version of APCICT's Academy Module on "Realizing Data-Driven Governance". The event was attended by over 270 participants from central governments, local governments and academia.