Published: Oct 09, 2019 11:45 AM
APCICT/ESCAP, in collaboration with SHE Investments, a business incubator for women-owned micro-small businesses in Cambodia, will conduct a Training of Trainers on ICT and Basic Financial Management for Women Entrepreneurs in Phnom Penh on 5-7 November 2019. The TOT aims to train local trainers to deliver basic business financial management training, including the use of a bookkeeping mobile app, to Cambodian women micro entrepreneurs.
Published: Sep 30, 2019 11:30 AM
The 14th Session of the APCICT's Governing Council will be held on 28 November 2019 in Incheon, Republic of Korea.
The Governing Council will review the administration, financial status and progress of implementation of the Centre's programmes. It will also provide strategic advice on the Centre's future work plan and activities in support of the 2030 Agenda for sustainable development.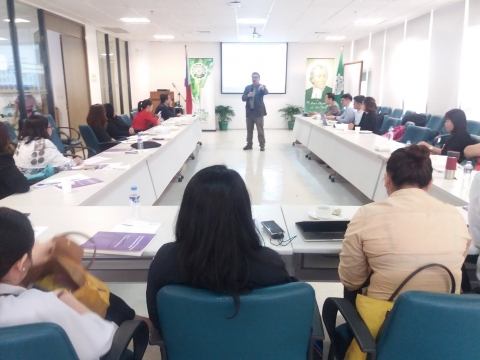 Published: Sep 18, 2019 1:00 PM
Recognizing the tremendous impact of digital technologies in improving local governance and development, APCICT continues to strengthen its partnerships with local governments and stakeholders to provide ICT capacity building support to local government officials. In line with this effort, APCICT conducted a Training of Trainers (TOT) on Digital Local Government in Manila, Philippines on 24-26 September 2019. The TOT was organized in collaboration with the De La Salle University – Jesse M.