Published: Jul 19, 2019 2:15 PM
The Expert Group Meeting on ICT for Disaster Risk Management is set to take place on 26-27 August 2019 in Bangkok, Thailand, as part of ESCAP's Disaster Resilience Week. 
Published: Jul 18, 2019 9:30 AM
The steady growth of social media as communication platform and  multi-dimensional tool, irrespective of the existing infrastructures, has created both an opportunity for policymakers to leverage these tools for development, and a need to create frameworks and guidelines to best maximize their use.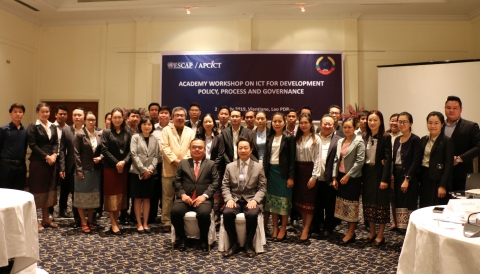 Published: Jun 07, 2019 2:15 PM
The Ministry of Posts and Telecommunications and APCICT/ESCAP co-organized the National Training on ICT for Development Policy, Process and Governance on 2 – 3 July 2019 in Vientiane.