Published: Mar 22, 2019 12:45 PM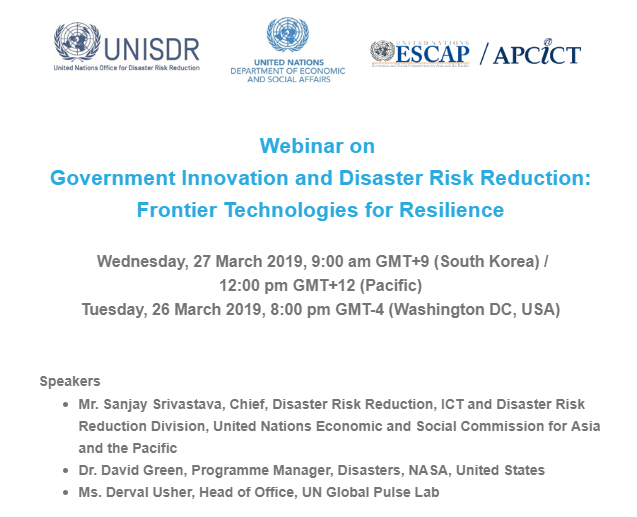 Objective
This webinar explores how governments can leverage frontier technologies for Disaster Risk Reduction (DRR) and resilience, profiling success cases and addressing the barriers to scaling these innovations across developing country contexts.
Published: Mar 19, 2019 5:00 PM
ESCAP will organize a National Consultation on Enabling Environment for Women's Entrepreneurship in Cambodia on 29 April 2019 followed by a National Training for Policymakers on ICT and Women Entrepreneurship on 30 April 2019.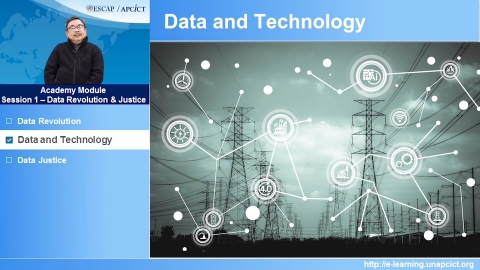 Published: Mar 18, 2019 12:00 AM
APCICT has launched a new online course on "Realizing Data-Driven Governance" available at the Centre's distance learning platform, APCICT Virtual Academy (http://e-learning.unapcict.org/). The course is designed for government officials in developing countries to help them understand data-driven governance - the intensive and extensive use of data in how societies organize to define and achieve their common future - and assist them in using data-driven governance in their jurisdictions.