APCICT Publications
APCICT Publications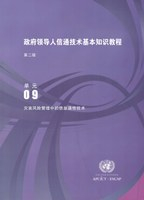 3rd Jan 2014
This module provides government officials and policymakers with an overview of disaster risk management (DRM) and presents an approach for identifying information needs in DRM. It then matches the needs with ICT. The module also describes and provides examples of existing ICT applications for DRM and discusses benefits and barriers for utilizing ICT in DRM.
Academy
,
Asia
,
China
,
Disaster Risk Reduction
,
Disaster preparedness
,
Disaster resilient network
,
Emergency Management
,
ICT4D
,
UN-APCICT
,
capacity building
,
disaster reduction
,
disaster relief
,
disaster response
,
disaster risk management
,
environmental challenges
,
ict for development
,
Chinese
,
2014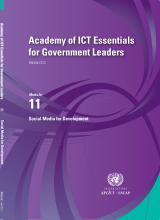 1st Jan 2014
This module provides a development-oriented perspective on social media and describes innovative ways for governments and development stakeholders to leverage it in national development strategies and programmes.