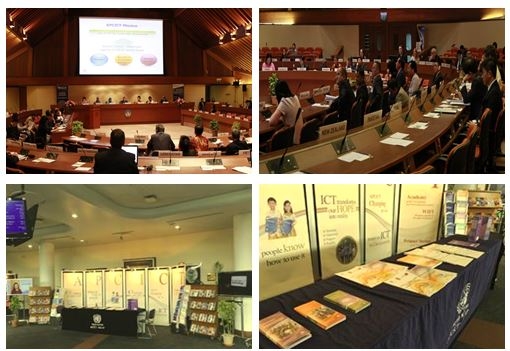 Organizer
The Asian and Pacific Training Centre for Information and Communication Technology for Development
The Asian and Pacific Training Centre for Information and Communication Technology for Development organized the Session on Regional Capacity Building on ICT for Development on 6 October 2016, as part of the First Session of the ESCAP Committe on ICT, Science, Technology and Innovation.
The objective of the session was to review ICT capacity development needs in the region as well existing ICTD capacity building programmes, including the utilization of APCICT's flagship programmes. The session provided a venue to exchange ideas on the emerging ICTD human capacity development priorities. The meeting discussed regional and national strategies required to meet the emerging priorities particularly in the context of strengthening the institutionalization of APCICT's flagship programmes, the Academy of ICT Essentials for Government Leaders and Primer Series on ICT for Youth. It  also highlighted the Centre's newest flagship programme called Women and ICT Frontier Initiative (WIFI) and discuss how WIFI is being implemented in selected countries. 
To promote the ICTD human capacity building efforts of APCICT's national partners and, the Centre also organized an exhibition during the 1st CICTSTI session. The exhibition features the Centre's various Academy Modules, Primer Series, WIFI Modules and their localized versions.