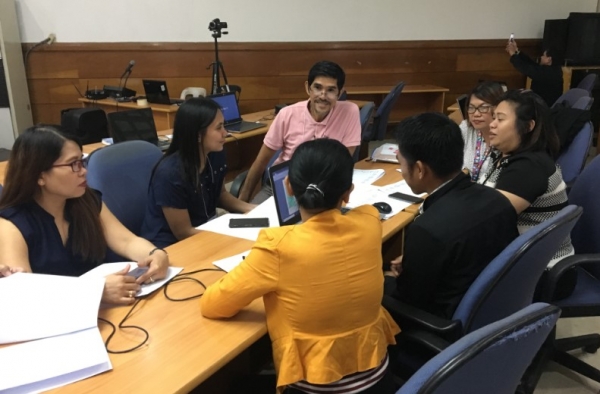 Date
Jun 26th 2019 - Jun 27th 2019
Organizer
APCICT/ESCAP, Department of Information Communication Technology, Philippines
Location
Manila, Philippines
The Department of Information Communication Technology and APCICT/ESCAP are co-organizing the Philippines Training of Trainers on Primer Series 2: Project Management and ICTD on 26–27 June 2019 in Manila.
The event is part of APCICT's "Turning Today's Youth into Tomorrow's Leaders" programme, which aims to sensitize the youth to the potential of ICT for sustainable development by expanding the coverage of ICTD in university curricula. Under this programme, the Centre offers the Primer Series on ICTD for Youth (Primer Series) which are learning resources on various ICTD topics that can be used by professors and instructors in classroom teaching.
The TOT will gather educators and administrators of state universities and colleges in the Philippines. It will help build their capacities on how to leverage ICT in project planning and management. It will further strengthen the capacity of faculty members to deliver training and act as champions for the introduction of Primer Series 2 in their own institutions.