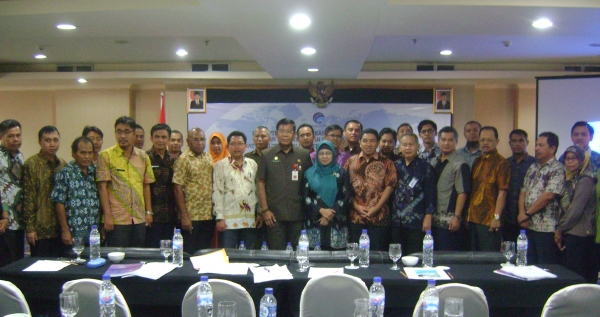 Date
Apr 26th 2016 - Apr 29th 2016
Organizer
National Academy partners, the Ministry of Communication and Information Technology (MCIT) and the Universitas Indonesia, in support of UN-APCICT
Location
Makassar, the capital of South Sulawesi Province, Indonesia
The Academy programme was launched in Jakarta, Indonesia in March, 2009. Since then, national workshops have been consistently held in various regions in the country every year.
On 26-29 April 2016, the National Workshop for Academy of ICT Essentials for Government Leaders was held in Makassar, the capital of South Sulawesi Province, Indonesia. 
The workshop was jointly organized by national Academy partners, the Ministry of Communication and Information Technology (MCIT) and the Universitas Indonesia, in support of UN-APCICT.
Attended by 61 Indonesian officials from various government institutions and organizations, the workshop focused on Academy Module 3 'e-Government Applications', which has been translated into Bahasa Indonesia in 2009.
This workshop in Makassar marks the eight years collaboration of UN-APCICT, MCIT and the Universitas Indonesia on ICT human and institutional capacity building by delivering training activities to policymakers and development stakeholders in Indonesia.