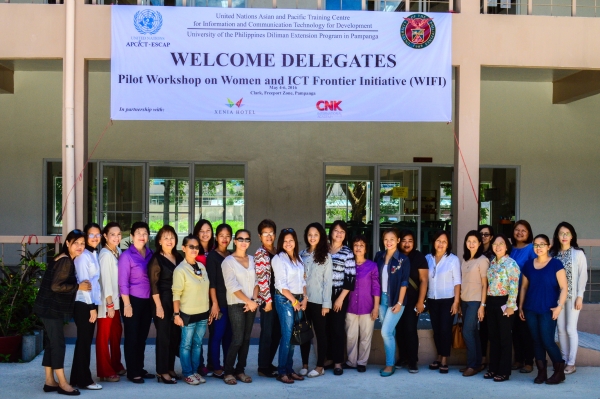 Date
May 4th 2016 - May 6th 2016
Organizer
The Asian and Pacific Training Centre for Information and Communication Technology for Development (APCICT)
Location
Clark City, Philippines
Building ICT capacity of women entrepreneurs
The Asian and Pacific Training Centre for Information and Communication Technology for Development (APCICT) organized a pilot workshop on WIFI at Clark City, Philippines on 4-6 May 2016.  This is part of the new flagship programme for women entrepreneurs in Asia and the Pacific, called "Women and ICT Frontier Initiative"(WIFI) that will be launched in June. 
In partnership with the Philippine Career Executive Service Board and the University of Philippines Extension Program, the workshop aimed to field-test the WIFI training modules with a view to further improving its quality and accessibility to the target audience." 
Around 40 participants comprising of government representatives from local and central government, NGOs, women-related associations, academia, women entrepreneurs and potential women entrepreneurs attended the event.