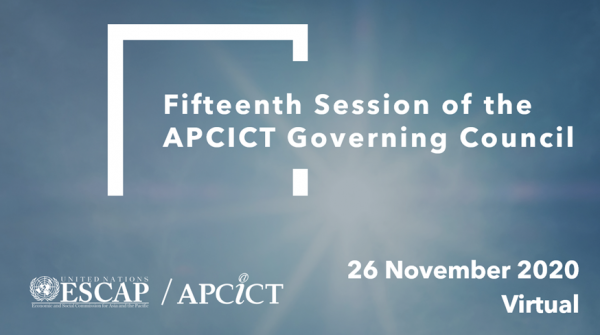 The Fifteenth Session of the APCICT Governing Council was held virtually on 26 November 2020.
The Governing Council reviewed the administration, financial status and progress of implementation of the Centre's programmes. The outcome and recommendations of an independent evaluation conducted on APCICT in 2020 were presented and discussed during the session. The Council also provided advice on the strategic direction and future workplan of the Centre.
In addition to the Republic of Korea, the Fifteenth Session brought together eight members of the Governing Council: Bangladesh, Cambodia, India, Indonesia, Philippines, Russian Federation, Sri Lanka, and Thailand.