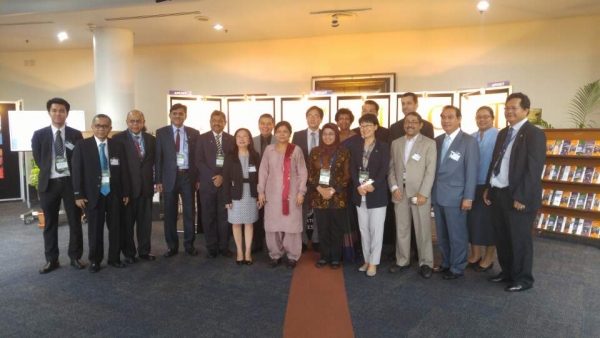 Date
Oct 5th 2016 - Oct 6th 2016
Organizer
The United Nations Asian and Pacific Training Centre for Information and Communication Technology for Development (UN-APCICT)
Location
Bangkok, Thailand
The United Nations Asian and Pacific Training Centre for Information and Communication Technology for Development (UN-APCICT) held its 11th Governing Council Session on 5 - 6 October 2016 in Bangkok, Thailand.
The 11th Session brings together nine member countries who were elected at the 71st ESCAP Session: Bangladesh, Cambodia, India, Indonesia, Pakistan, the Philippines, Sri Lanka, Thailand and the Republic of Korea, the host country.
This year's session will review the substantive progress and accomplishments of the Centre including administrative, financial status and work programme implementation since the last Governing Council session as well as discuss strategies to strengthen its future programmes in support of the 2030 Agenda for sustainable development.
 The 11th Session of the Governing Council will coincide with the First Session of ESCAP Committee on Information and Communications Technology & Science, Technology and Innovation (CICTSTI) that will be convened on 5-7 October 2016.