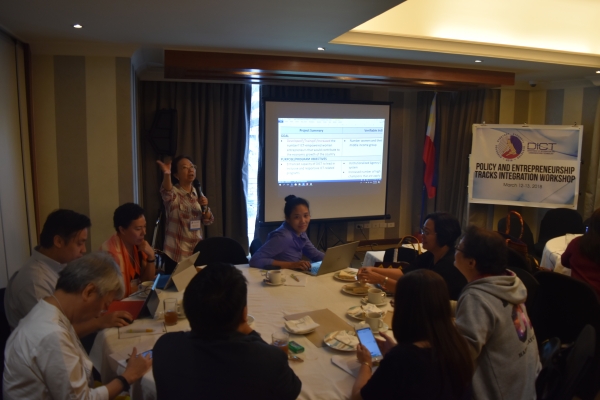 Organizer
Department of Information and Communication Technology (DICT)
Following the ASEAN launch of the Women ICT Frontier Initiative held in Manila in August 2017, thePhilippines, through the Department of Information and Communication Technology (DICT), led a series of consultation meetings from October 2017 to mid-March 2018 with relevant national partners and stakeholders on how to firmly establish the Philippine-WIFI program.
DICT has now created an Inter-Agency Technical Working Group (TWG) that will provide overall direction in the roll-out of WIFI training for women entrepreneurs and policymakers. The working group is composed of representatives from the following: 
Gender and development (GAD) focal points from the DICT headed by Mr. John Henry Naga, DICT Assistant Secretary, and Directors and staff;
Philippine Commission on Women (PCW);
Commission on Higher Education (CHED);
Department of Science and Technology (DOST);
University of the Philippines (UP) Center for Women's Studies;
National Council for Disability Affairs (NCDA); and
Civil society organizations (Connected Women, Foundation for Media Alternatives, and Ideacorp)
The TWG conducted a WIFI Integration Workshop on 12-13 March 2018 in Manila to review and agree on the Philippines WIFI logical framework; initiate the creation of the monitoring and evaluation tool; review the training design and delivery for the policymakers and women entrepreneurs; and further enhance and contextualize the WIFI modules and action planning for roll-out activities this year.
DICT has requested all its operating units to extend full support and cooperation to the TWG to ensure successful undertaking of WIFI implementation strategies and support partner engagement for women's economic empowerment in the Philippines.