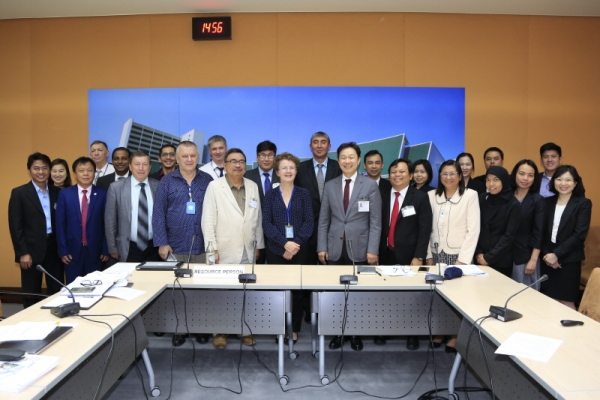 Date
Aug 29th 2018 - Aug 31st 2018
Organizer
United Nations Asian and Pacific Training Centre for Information and Communication Technology for Development (UN-APCICT/ESCAP)
Location
Location: ESCAP (Bangkok, Thailand)
APCICT organized a Consultative Meeting on Data-Driven Governance on 29-31 August 2018 in Bangkok, in conjunction with the Second Session of the ESCAP Committee on Information and Communications Technology, Science, Technology and Innovation and the 13th Session of the APCICT Governing Council.
The meeting aimed to solicit comments and feedback on the draft version of APCICT's newest Academy Module on Data-Driven Governance. The module aims to inform policymakers on the role of accurate, accessible, timely and reliable data in enhancing governance, implementing development strategies and programmes, and delivering public services. It underscores the role of data to support evidence-based policymaking, and in implementing and monitoring their progress on the SDGs.
The meeting also provided a platform for the exchange of experiences on providing capacity building support to civil servants on data for development. A roadmap for the implementation and roll-out of the module in Asia and the Pacific was also developed.