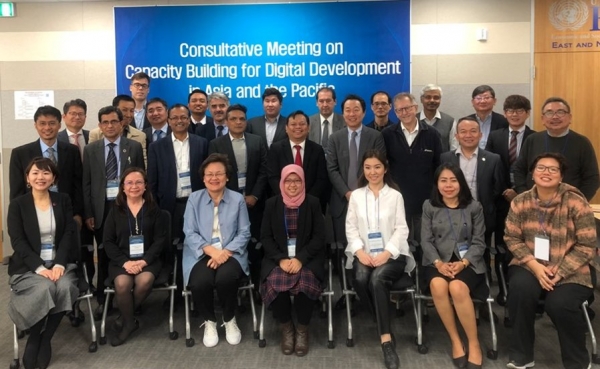 Date
Nov 27th 2019 - Nov 28th 2019
Organizer
Asian and Pacific Training Centre for Information and Communication Technology for Development (APCICT/ESCAP)
Location
Incheon, Republic of Korea
APCICT organized a Consultative meeting on "Capacity Building for Digital Development in Asia Pacific" on 27-28 November 2019 in Incheon, Republic of Korea.
The meeting was held to provide a platform for dialogue among APCICT's partners and ICTD experts on effective strategies to support ICT capacity building in the region. Furthermore, the meeting introduced to the participants the Centre's current efforts to enhance the relevance of its Academy training content and to solicit comments on the updated Academy training modules on "An Overview of ICT and the Sustainable Development Goals"; "Information Security and Privacy", and "Social Media for Development".
The event was held in conjunction with the 14th Session of the APCICT Governing Council on 28 November 2019 and brought together over 30 participants from ICT ministries, civil service organizations, training institutes and academia.