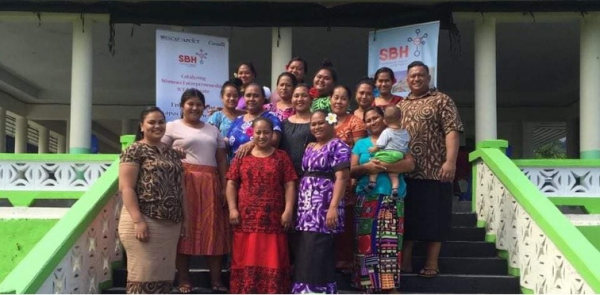 Date
Apr 6th 2021 - Apr 16th 2021
Organizer
Samoa Business Hub (SBH), APCICT/ESCAP
In an effort to strengthen the capacities of women entrepreneurs to use ICT applications in support of financial decision making and business growth, Samoa Business Hub (SBH) organized a series of community-level trainings in Savaii, from 6 to 16 April 2021, under the "ICT Accelerate" project. 
Samoa has been selected as one of six target countries of the ESCAP's five-year (2018-2023) program on "Catalyzing Women's Entrepreneurship - Creating a Gender Responsive Entrepreneurial Ecosystem" funded by the Government of Canada. The "ICT Accelerate" initiative aims to stimulate the number of women entrepreneurs who use digital technologies in their businesses, for financial management decision-making and record-keeping. It also intends to enhance their capacities to access finance and to create enabling entrepreneurial ecosystems that foster women entrepreneurship.
Under the ICT and Business Skills component of the project implemented by APCICT/ESCAP, the Savaii community trainings equipped women entrepreneurs with tools, knowledge and skills on how to prepare budgets, cash journals, job cost sheets and invoices. Sessions also focused on optimizing basic functionalities of spreadsheets and search engines for business management purposes.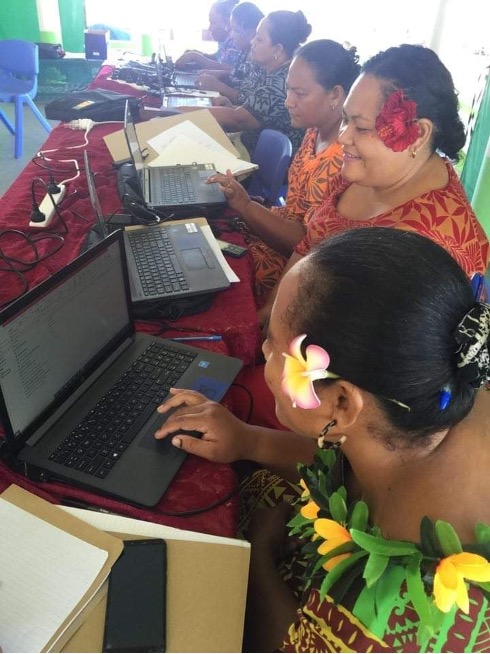 Photo by Samoa Business Hub