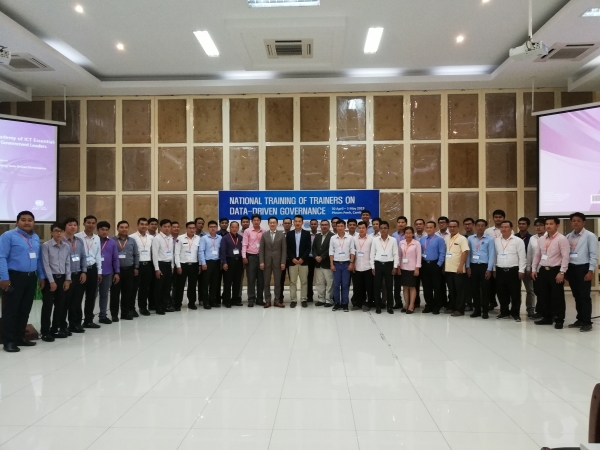 Date
Apr 30th 2019 - May 3rd 2019
Organizer
APCICT/ESCAP, National Institute of Posts, Telecommunications and Information Communication Technology (NIPTICT)
In collaboration with the National Institute of Posts, Telecommunications and Information Communication Technology, APCICT co-organised the National Training of Trainers on Data-Driven Governance on 30 April - 3 May 2019 at the Ministry of Posts and Telecommunications in Cambodia.
The TOT provided participants with the opportunity to deepen their knowledge and understanding of the topic and to develop capacities to deliver training for policymakers and civil servants at the central and local government levels. In addition to strengthening the capacities of the participants regarding the role of data in governance and development, this training helped expanding the pool of resource persons capable of advocating and delivering training on data-driven governance.
This training gathered together government officials and potential trainers from various ministries, training institutions, and other stakeholders to capacity development of civil servants in Cambodia.
For more information on APCICT's Data-Driven Governance module, please visit: http://www.unapcict.org/flagship-programmes/academy