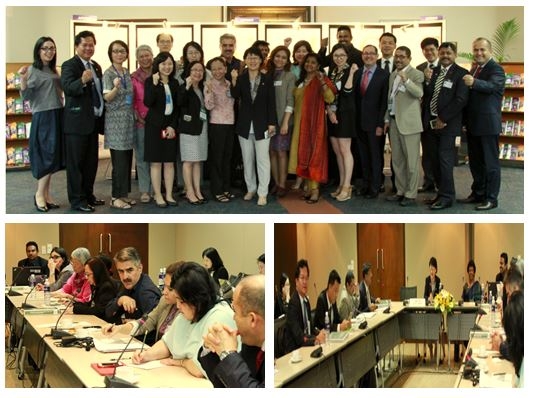 Date
Oct 5th 2016 - Oct 7th 2016
Organizer
The Asian and Pacific Training Centre for Information and Communication Technology for Development
The Asian and Pacific Training Centre for Information and Communication Technology for Development convened the Consultation Meeting on Women and ICT Frontier Initiative (WIFI) National Implementation on 5 - 7 October 2016.
APCICT's third flagship programme, WIFI was officially launched on 9 June 2016 at the Regional Forum on ICT Human Capacity Development in Incheon, Korea. The regional launch marked the occasion to introduce WIFI programme to APCICT's network of partners as well as multi-stakeholders in the fields of ICT, gender and women entrepreneurship.
Building on the momentum of the WIFI launch and strong interest from member States, the consultation meeting aimed to bring together selected national partners to discuss their implementation plans and strategies to bring WIFI to their communities. The experience of Sri Lanka's WIFI Suhuruliya or WIFI SMART Woman and how it is being implemented was highlighted. The meeting also provided an opportunity for participants to exchange experience and lessons learned.
The meeting was attended by implementors of WIFI programme at the national level.
The consultation meeting coincided with the Eleventh Session of APCICT's Governing Council and the First Session of ESCAP Committee on Information and Communications Technology & Science, Technology and Innovation (CICTSTI) that will be convened during 5-7 October 2016.