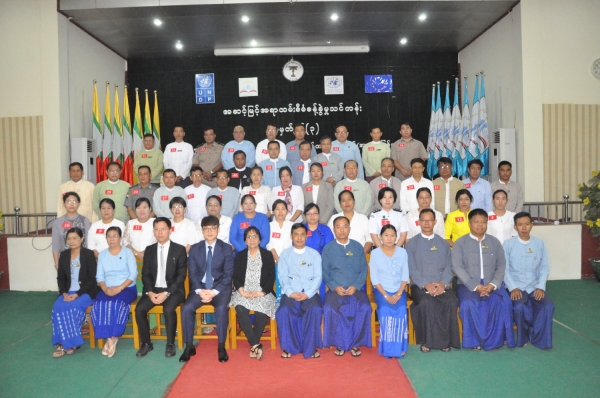 Date
Jul 2nd 2018 - Jul 5th 2018
Organizer
APCICT/ESCAP, Union Civil Service Board of the Republic of the Union of Myanmar
Location
Central Institute of Civil Service (Upper Myanmar)
On 2-5 July 2018, the Asian and Pacific Training Centre for ICT for Development, in cooperation with the Union Civil Service Board (UCSB) of the Republic of the Union of Myanmar, conducted a 4-day ICTD capacity-building workshop for senior government officials of the country. It covered two modules of the Centre's Academy of ICT Essentials for Government Leaders programme: "An Overview of ICTs and Sustainable Development" and "ICT Trends for Government Leaders".
The workshop was part of an 8-week Government Executive Officials Management Course organized annually by UCSB. It aimed to enhance the knowledge and skills of the country's leaders on the enabling role of ICTs in achieving sustainable development. It will also promote an exchange of experiences and perspectives among the participants who come from various line ministries and agencies.
About "Academy of ICT Essentials for Government Leaders Programme" (Academy)
Launched in 2008, the Academy equips government officials and policymakers with the essential knowledge and skills to leverage ICT for national and regional socio-economic development. Its comprehensive curriculum was developed in partnership with ICT experts from countries throughout the world. Currently, 11 Academy modules are available in 16 languages, with new training modules and more translations underway to meet the ICT capacity needs of ESCAP member and associate-member States.