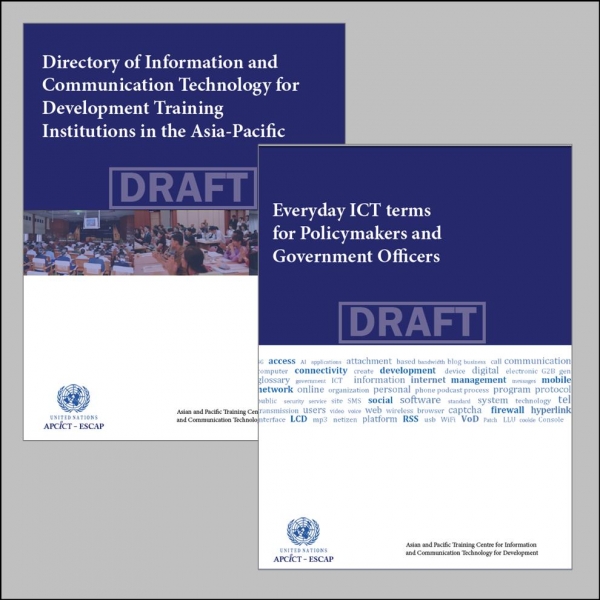 Location
Incheon, Republic of Korea
In celebration of its 5th year anniversary, the United Nations Asian and Pacific Training Centre for Information and Communication Technology for Development (UN-APCICT/ESCAP), has posted two, new online resources on the Centre's website.
Designed to help enhance understanding of everyday ICT terminology and to serve as a reference for those looking to identify institutions providing ICT for development (ICTD) training in the Asia-Pacific, the resources, currently in draft form, will be formally published and distributed in July 2011. 
The Directory of ICT for Development (ICTD) Training Institutions in the Asia-Pacific provides ICT stakeholders with contact and background information of over 70 institutions from more than 30 countries in the region which are delivering training in the field of ICTD. The Directory is also designed to tap synergies by enhancing communication and networking in the field of ICTD capacity building in the region.
 
The Everyday ICT Terms for Policymakers and Government Officers provides officials working in the field of ICT with a better understanding of the ever growing list of ICT vocabulary through a glossary of over 400 key terms.  The glossary provides clear definitions, using simple language that avoids technical jargon and details in order to ensure quick and easy comprehension.
Draft versions of both the ICTD directory and glossary of ICT terms are available online through the e-Collaborative Hub, APCICT's knowledge sharing platform.